Navigation
Sections
Husker Articles
Featured Sites
Need Husker Tickets?
Click any of our Husker Tickets banners on the website and order your Huskers Tickets! Great Prices for the Greatest Fans in the World!
GO BIG RED!


The first set of "Blackshirts" have been given out to the 11 defensive starters and three reserves.  Coach Cosgrove awarded the blackshirts during Tuesdays practice and all 14 players wore them during the practice.
Those receiving blackshirts were:  Jay Moore, Barry Cryer, Ola Dagunduro, Adam Carriker, Stewart Bradley, Corey McKeon, Bo Ruud, Andre Jones, Tierre Green, Andrew Shanle, Cortney Grixby, Barry Turner, Steve Octavien and Brandon Rigoni.
Need Husker Tickets?  Want too sell your extra tickets? Do it at StubHub!
0 Comments | Write Comment
Here is the depth chart for the game against Louisiana Tech.  Just to let all the Husker Fans know, Coach Callahan mentioned during the press conference that Marlon Lucky and Cody Glenn are listed as co #1's and Kenny Wilson and Brandon Johnson are co #2's.  It will totally depend what the playcall is and formations etc as to who gets the call.
Offense:
Tight end: Matt Herian, J.B. Phillips, Josh Mueller.
Left tackle: Chris Patrick, Lydon Murtha.
Left guard: Greg Austin, Andy Christensen.
Center: Kurt Mann, Brett Byford.
Right guard: Mike Huff, Jacob Hickman.
Right tackle: Matt Slauson, Carl Nicks.
Wide receiver (x): Nate Swift, Frantz Hardy, Maurice Purify, Menelik Holt.
Wide receiver (z): Terrence Nunn, Todd Peterson.
Fullback: Dane Todd, Matt Senske.
I-back: Marlon Lucky, Cody Glenn, Brandon Jackson, Kenny Wilson.
Quarterback: Zac Taylor, Joe Ganz, Beau Davis.
Defense:
End: Jay Moore, Barry Turner.
Nose tackle: Ola Dagunduro, Ndamukong Suh.
Tackle: Barry Cryer, Ty Steinkuhler.
End: Adam Carriker, Zach Potter.
Strongside linebacker: Stewart Bradley, Lance Brandenburgh.
Middle linebacker: Corey McKeon, Phillip Dillard.
Weakside linebacker: Bo Ruud, Steve Octavien.
Cornerback: Andre Jones, Isaiah Fluellen.
Free safety: Andrew Shanle, Rickey Thenarse, Bryan Wilson.
Strong safety: Tierre Green, Major Culbert, Ben Eisenhart.
Cornerback: Cortney Grixby, Tyrell Spain, Titus Brothers.
Special Teams:
Kicker: Jordan Congdon, Alex Henery.
Punter: Dan Titchener, Michael Such.
Long snapper: Lane Kelly, T.J. O'Leary.
Kickoff return: Kenny Wilson, Tierre Green, Marlon Lucky, Brandon Jackson.
Punt return: Terrence Nunn, Cortney Grixby, Andre Jones.
Holder: Jake Wesch, Nate Swift.
0 Comments | Write Comment

The Nebraska volleyball team opens the 2006 season this week with four matches, beginning Tuesday evening against No. 20 San Diego. First serve at a sold-out Nebraska Coliseum (4,030 capacity) is set for 7 p.m. and the match will be carried across the state on the Pinnacle Sports Network, including B107.3 FM in Lincoln, and on the Internet at Huskers.com
The Huskers find themselves in a familiar position to begin the season, as the Huskers are ranked first in the CSTV/AVCA Preseason Coaches Poll. It marks the third time that Nebraska has opened the season in that spot (also 2001 and 2005).
The Huskers will have a vastly different lineup than the one that took the court at the end of last season. The Huskers must replace a trio of All-Americans, middle blocker Melissa Elmer and outside hitters Christina Houghtelling and Jennifer Saleaumua. Houghtelling underwent season-ending surgery in July and will redshirt this fall. Her absence sparked NU's shift to the 5-1 offense. Despite the losses, NU returns five of its top eight players from last season, including two-time All-American Sarah Pavan and Big 12 Freshman of the Year Jordan Larson.
0 Comments | Write Comment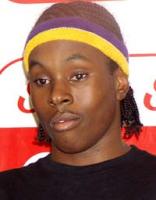 A very talented guard from Lynwood, Calif., has signed scholarship papers to play for the Nebraska Mens Basketball Team this year.  Sek Henry is enrolled in classes already and cleared by the NCAA which is a good thing coming from a prep school.
The 6-3, 180-pound Henry played last season at The Patterson School in North Carolina, where he helped the team to a 37-3 record under Coach Chris Chaney. Henry, who was rated as one of the nation's best prep school combo guards by recruiting analyst Van Coleman, played alongside more than a dozen Division I scholarship signees at Patterson. Dave Telep of Scout.com ranked Henry No. 24 nationally among postgraduate players entering last season. The lefty averaged 14 points and four assists per game last year, including a season-high 51 points in a contest. He is considered a solid outside shooter who can score in bunches and is a good defender in the backcourt.
Henry originally signed with Arizona State for the 2005-06 season before attending Patterson School . He was also recruited by UNLV, Washington, San Diego State and USC out of high school, among others.
0 Comments | Write Comment

The football team has lost one of its reserve offensive linemen.  Brock Pasteur has decided to leave the program and will be looking for more playing time at another program. Pasteur was going to be 2nd team at best, but most likely on the third offensive line team.  We hope Mr. Pasteur well in his future, as long as it isn't against the Huskers 🙂
GO BIG RED!
The first Husker game is only 8 days away, do you have your tickets?  If not click here to get them!
0 Comments | Write Comment

It is now official as Sam Keller has signed his scholarship papers at the University of Nebraska.  It came down the Huskers and those pesky Sooners of Oklahoma.  Sam flew into Omaha today, and Tim Cassidy picked him up at the airport.  When Keller was interviewed at the airport, he said it wasn't official, that he had some things to take care of once he got to Lincoln.
After practice, Coach Callahan was finally able to comment on Keller, and he welcomed him to the team and said he was a great addition.  Sam will use his redshirt this year and be available in 2007 and will for sure be the starter.  He has 2 years to play 1.
Welcome to Husker Nation Mr. Keller! 
Get your Husker Tickets Now!  We are going back to the promise land so don't miss out on the live action from Memorial Stadium!
0 Comments | Write Comment
Sam Keller is closer to coming to the University of Nebraska today has the addmissions office has filed his paper work and he is enrolled in school.  He has not actually attended a class yet though.  Basically Sam just has his paper work done at the school if he does in fact choose the Huskers.  Reports are saying it could be official this afternoon.  Keller is down to Nebraska and Oklahoma and is supposed to be visiting both of the schools today.
0 Comments | Write Comment