Navigation
Sections
Husker Articles
Featured Sites
Need Husker Tickets?
Click any of our Husker Tickets banners on the website and order your Huskers Tickets! Great Prices for the Greatest Fans in the World!
GO BIG RED!

This morning the Nebraska Equipment guys posted on Twitter a couple of pictures of two new gloves that Adidas sent the players to use for the upcoming season. I'm not quite sure what I think right now about them but what I care doesn't matter as the players are commenting very positive about them on Twitter. A little over the top is the first thing that I think.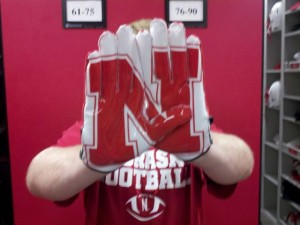 What are your thoughts on the gloves? Let us know by leaving a comment here or following and writing us on Twitter @nebsports . Thanks to @NUequipment for the images
- Mom Makes $72/Hour Online
We investigated How she Makes $8,000/Month. You Wont Believe How…
23 Comments | Write Comment