Navigation
Sections
Recent Husker Articles
Featured Sites
Need Husker Tickets?
Click any of our Husker Tickets banners on the website and order your Huskers Tickets! Great Prices for the Greatest Fans in the World!
GO BIG RED!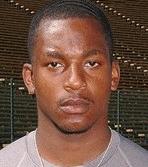 Nebraska football recruit Major Culbert reached a plea-bargain agreement Wednesday to settle his legal case in Eugene, Ore.  Bill Callahan or Steve Pederson have not mentioned if they will give Major Culbert his scholarship back.  If it were up to me, I would give him a second chance and allow him to join the Nebraska Football team.  We can't let Oregon still another one of our recruits  them damn ducks!
Culbert accepted misdemeanor charges of trespassing and harassment. The defensive back from San Pedro, Calif., was sentenced in Lane County district court to five years of probation and 30 days in jail.  Culbert has already served 5 of those days and the rest will be completed next summer via community service and a work release program.
Find Premium Tickets at StubHub.com!
1 Comment | Write Comment
One Response to "Major Culbert accepts lesser charges"
Neb Sports - A Nebraska Sports Blog - Nebraska Football - Nebraska Tickets - Nebraska Athletics » Major Culber is a Husker Says:
July 28th, 2006 at 2:08 am

[...] The Major is going to be a Husker!  Great news Husker fans, Bill Callahan and the Univeristy of Nebraska are giving Major Culbert his scholarship back after revoking it from Major's incident on his Oregon recruiting trip. [...]