Navigation
Sections
Recent Husker Articles
Featured Sites
Need Husker Tickets?
Click any of our Husker Tickets banners on the website and order your Huskers Tickets! Great Prices for the Greatest Fans in the World!
GO BIG RED!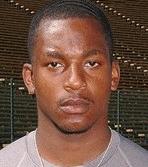 The Major is going to be a Husker!  Great news Husker fans, Bill Callahan and the Univeristy of Nebraska are giving Major Culbert his scholarship back after revoking it from Major's incident on his Oregon recruiting trip.
Major will be serving his community service in Lincoln so that it will not affect his schooling or work with the Nebraska football team.
Good luck Major, make sure to make all the Husker fans proud!
BUY AND SELL HUSKER TICKETS HERE!
0 Comments | Write Comment